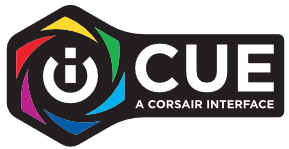 Hits: 3895
Rating:

( 1 Rating )
This is a short Q&A for the Corsair iCue RGB profiles that are custom made and shared on this website hisevilness.com in the download section. This covers everything from the design process to some of the tools used and resources that go into making Corsair iCue RGB profiles. A link to the Corsair iCue software can be found on the top of this article as well as a link in the menu and on top of this articles to the custom Corsair iCue profiles.
Let me start by adding that all Corsair iCue profiles are custom made, there is no copy and paste internally or externally in the design process. If there is any problem with a Corsair iCue RGB profile please contact me directly or leave a message on YouTube. 
Q&A.
Q: Where do you find the music featured in your showcase videos?
A: I find all tracks on SoundCloud a specific track is listed with every showcase on YouTube also they can be found on my playlist here: RGB Track List.
Q: How do your capture footage for every iCue profile showcase?
A: I use my mobile phone(Samsung A7) to capture the profile in action and I capture desktop footage of iCue with OBS.
Q: What do you render your showcase with?
A: I use Vega Pro to render footage on my AMD Capture/NAS rig.
Q: Where do you find inspiration?
A: I take inspiration from my own hobby's, keyword research and random topic or images I find inspiring.
Q: Do you have a Patreon or do you take donations?
A: No, I purely do this as a hobby and I like to make iCue profiles when can find the time to do so.
Q: Can I use/modify any of the iCue profiles?
A: Yes, under the condition you leave a link to the original profile if you share your profile online.
Q: What Corsair products do you own?
A: 32GB Dominator Platinum RGB, Commander Pro, Node Pro, LL Fans, ML Fans, H150i Pro AIO, RGB Strips, Polaris MM800, K95 RGB Platinum and a Strafe RGB MK.2 keyboard.

Q: How to sync your RGB with ASUS ROG products?
A: I use JackNet RGB Sync found here:https://rgbsync.com/ and the ASUS plugin for iCue.
This should cover most of the common questions if you have any more questions please contact me directly or leave me a message on YouTube. Visit the download section to download here: Corsair iCue RGB profiles
- Paul "HisEvilness" Ripmeester
---