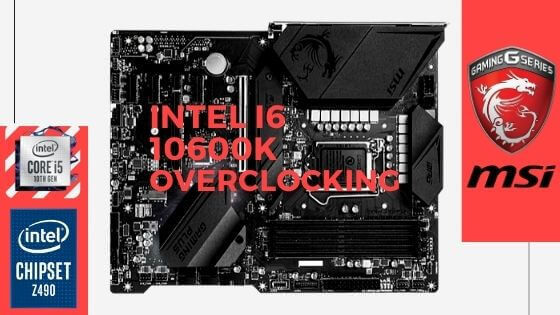 Hits: 118872
Rating:

( 18 Ratings )
Page 3 of 7
Getting started with the 10600k overclocking.
 The usual make sure the motherboard BIOS has the latest version this usually helps with the stability of CPU and RAM overclocking. And ensure you have the latest Intel chipset drivers(Z490) installed as well. Windows should be updated or paused to prevent updates from happening while booting back and forth into the BIOS while overclocking. Below is a list of programs that can be used to monitor and stress test CPU and DRAM overclocking. For the purpose of this guide, only the CPU overclocking is covered.
Thermal paste is Thermal Grizzly Cryonaut for the best results, other pastes, unless they are really bad in thermal performance, may give different results. Pre-applied and out of the box with the cooler thermal paste should work fine from most vendors but I highly recommend Thermal Grizzly Cryonaut for the best results.
---