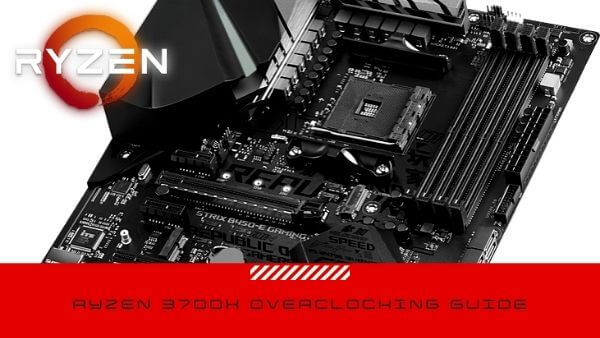 Hits: 114381
Rating:

( 12 Ratings )
Page 1 of 7
AMD Ryzen 7 3700X overclocking guide.
This is an easy to use and comprehensive overclocking guide for the AMD Ryzen 7 3700X with a wide range of illustrations. Both the manual overclocking and the AMD PBO 2.0 feature is covered in this guide for the AMD Ryzen 7 3700X. 
Introduction and components.
This setup is intended for my home server below are some of the parts I mainly use for overclocking. The difference is a 2666C16 64Gb kit and no GPU when this is moved over into the server case. For the server, the tweaked PBO 2.0 profile described below will be used as it will be the most power-efficient while retaining most of it boost potential. Of the bat, I will say overclocking the Ryzen 3000 series does not see an awful lot of gains unless you also want to overclock the memory with the CPU. In the case of manually overclocking a DDR4 overclocking guide located here: Overclocking guide for DDR4 RAM to unlock the full potential of the 3700X. For most users using the PBO 2.0 features will be the fast and easy route to take.
CPU: AMD Ryzen 7 3700X.
Cooler: Gelid Phantom Black.
Motherboard: ASUS B450-F Gaming.
RAM: G.Skill TridentZ 16GB @ 3600 15-15-15-32.
GPU: MSI GTX 770.
Corsair RM 850 Gold.
---