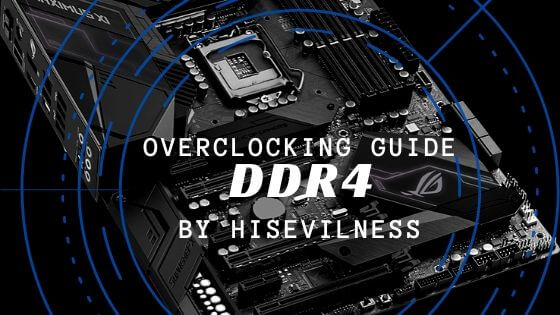 Hits: 251795
Rating:

( 30 Ratings )
Page 4 of 8
Timings.
This guide will cover the main timings, and two secondary timings will get you little gains as well as you will either like working with 2nd, 3rd and 4th timings or you will hate it. For this guide, only primary timings and 2 of the secondary timings that will lower your Latency are covered. In due time this guide will be expanded to cover all timings.
tCL: Aso known as CAS, is the first timing listed on every memory kit.
tRCD: RAS to CAS delay is the 2nd timing listed on every memory kit.
tRP: Row Precharge Time is the 3rd timing listed on every memory kit.
tRAS: RAS Active Time is the 4th timing listed on every memory kit.
CR: Command Rate is listed as CR, T or N in the BIOS.
tRFC: Refresh Cycle Time is a secondary timing listed as tRFC under secondary timings. IF listed different look under secondary timings as the only three-digit number.
tREFI: Refresh Interval is a tertiary timing listed as tREFI commonly listed as tertiary timing but considered by most a secondary timing as this is adjusted alongside RFC. IF listed differently look under tertiary timings for a five-digit number.
All the primary Timings will allow for a performance gain in Read, Write and Copy speeds while tRFC and tREFI will lower the Latency of your memory kit. Read, Write and Copy represent raw performance in applications, thus more FPS or lower render times. While reduced Latency will make Windows more snappy as well as games being snappier, the is especially useful when gaming in a competitive sense.
---