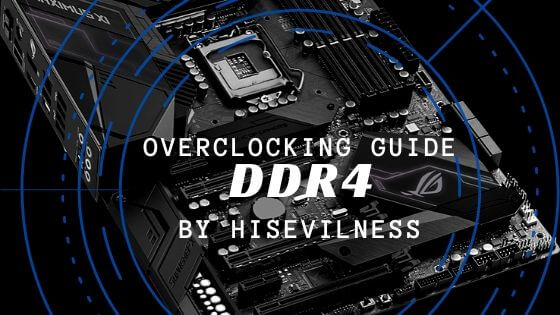 Hits: 251799
Rating:

( 30 Ratings )
Page 7 of 8
Stability Testing.
Testing the stability of your memory is key, and this will be much harder than CPU and GPU overclocking as it is more time-consuming. This is different from your initial stability testing in the overclocking process and takes hours to complete.
Prime95: At least a 2-hour or longer stress test with big custom FFTs.
MemTest2: At least 350% coverage on each instance.
Besides the synthetic testing, you want to run some demanding programs like games that make use of your RAM or applications such as video rendering if it is work-related. And look for stuttering in gaming, buffering speed while editing and rendering time. All in all, you want to see how your PC is doing after the overclock and that everything is fully stable.
When using Prime95, you want to run Custom Torture Test with large FFTs as shown below. 512 FFTs to 4096 FFTS and make sure you use at least 75% of your total memory capacity. So with a memory capacity of 16Gb, you want to at least run 14Gb or more. With a memory capacity, of 32Gb, you want to run at least 24Gb or more. Make sure that you leave some memory for Windows; Windows 10 needs at least 800Mb of memory. And you might want to consider running a hardware monitoring app like HWiNFO64 keeping an eye on voltages and temperatures. You want to complete at least 2 hours with no errors or longer stress test.
With overclocking any DDR4 kit comes trial and error this could present itself in BSOD, Watchdog and WHEA errors. To ensure your Windows stay healthy run CMD in Admin mode and running sfc /scannow to scan and fix corrupted files. This only takes a couple of minutes but it will ensure OS stability.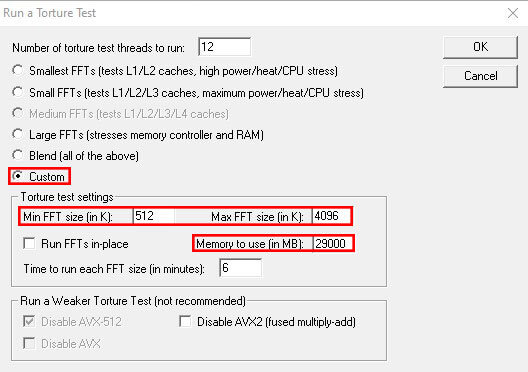 For the sake of certainty, a 2nd stress test was applied to the memory overclock using MemTest2 with MemTestHelper2 and is a highly recommend stress testing tool besides Prime95. The program MemTest2 is limited to only 2048MB per thread, and this is not the total capacity; it is the capacity used for each thread. When using an 8086k/8700k, you have six cores with 12 threads, and when using a 9900k, you have eight cores with 16 threads. So make sure you use all available threads. MemTestHelper should run at least a 350% coverage per instance, but more coverage in % per instance is better. When using MemTestHelper2, you can dial in the total capacity for RAM used for testing here you want to make sure you use 75% or more of your total capacity. Here you also want to make sure you run a hardware monitoring app like HWiNFO64 to keep an eye on voltages and temperatures.
On previous-generation CPU's from AMD on X370/B350 or X470/B360, some memory issues can occur when even running an XMP profile. You can find a separate article linked below that does not involve overclocking the RAM but adjust some minor settings to fix the problems that might occur with AMD Ryzen CPUs with QVL and none QVL DDR4 and can be found here: How to stabilize DDR4 with infinity fabric.
---