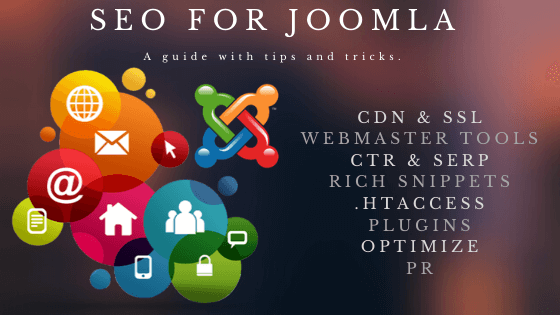 Hits: 50172
Rating:

( 8 Ratings )
Page 3 of 13
The basics of SEO.
The does and don't of SEO; some practices are heavily advertised on the internet regarding SEO. When caught in the act, you will get a penalty, and the likes of Google tend to remember those offenders for a long time. Whatever you do stay away from so-called "black hat" practices like a contagious decease.
Black hat & no go of SEO.
Stuffing of meta-tags relevant or not and never exceeds 20 meta tags.
Hiding random text stuffed with keywords like using white text on a white background.
Pay for links to your site, also known as link farms.
Involvement in a PBN, Private Blog Network resulting in linking loops.
Posting your website link on websites and blogs that are not relevant to your content.
Specific SEO tools that claim to offer automated link building.
Good SEO practices.
Content is king, quality of the content you serve is vital.
Use your social media to gain exposure to your content & backlinks.
Try to use SEO writing, the most challenging learning curve of SEO.
Guest writing on websites with a higher authority.
Correct use of HTML markup such as header text.
Using a CDN, Content Delivery Network.
Enable Gzip on your Server.
SEO friendly URL's, also known as SEF.
Prevent broken links, essential maintenance of checking linked content.
Minify HTML, CSS and Java scripts, reducing page size increasing loading speeds.
And then, I will go through the above in greater detail below.
---